Welcome
Welcome to Mythos Grill & Tavern
A traditional Greek grill house & taverna, situated in Pyrgos, Santorini.
---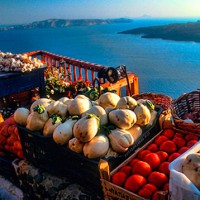 Traditional Greek Cuisine & Local Products ( Fava beans, Chloro (handmade cheese from goat's milk), Santorini sausages, White eggplant, Cherry Tomatoes.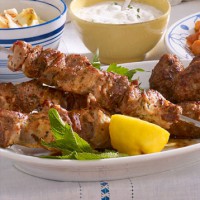 Tasty appetizers, salads, seafood, pasta and coal grilled meat. Specializes in spit roasts: kokoretsi, kontosouvli, lamb, pork, and fresh handmade pork gyros. Various casserole dishes are also prepared daily.